Where Can I Find....?
Having been in the real estate business for so long, I have been able to compile a list of companies and places that offer, in my opinion or the opinion of my many clients, the best service and value for the money. I would like to share some of these with you. I am not recommending these companies, but simply reporting to you positive experiences either my clients or I have had when dealing with these companies and/or businesses. None of these vendors have paid to be listed here. If you are in need of a service that is not listed here, e-mail me and I will see if I know of a company that either my clients or I have used and gives the same service and value for the money as the ones listed below. E-Mail Lynda


Carpet Cleaning
Stanley Steemer....317-875-5974
Computers (Repair, Upgrade, Purchase, Installation & Instruction)
Mark-et.al...317-446-9300
Electrical
Barth Electric....317-924-6226
Flooring
Realty Carpet, Inc....317-879-8474
Hair Care (Men, Women & Children)
Hair By Design....317-518-9368
Heating and Air Conditioning
Control Tech....317-873-5445
Home Inspection Companies (Take a Home Inspection Tour)
BPG Home Inspections & Warranty Company (formerly LandAmerica)....800-285-3001
Security Home Inspections....317-848-1744
Lawn Treatment
TruGreen-ChemLawn....317-570-2300
Mortgage Companies
Channelwood Mortgage (Denise Long)....317-571-9470
Plumbing
Paul E. Smith Co....317-271-2222
Restaurants
La Hacienda Mexican Restaurant (Mexican)...6825 Graham Rd.
Don Pablo's (Mexican)...3824 E. 82nd St.
G.T. South's Rib House...5711 E. 71st St.
Logan's Roadhouse...4825 E. 82nd St.
Olive Garden (Italian)...6130 E. 82nd St.
Puccini's (Italian)...3944 E. 82nd St.
Title Companies
First American Title Services (Daryl Andress)....317-259-1200
NationalHomeSearch.com
Agents In Other Areas Including Canada


---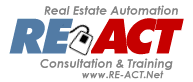 Member

---
Home / About Indy / About Lynda / Lynda's Listings / Important Real Estate Information and Links /
Relocation Information / Payment Calculator / Request Information / Search Local Listings / E-Mail Lynda /
Find It!
Copyright © 1996-2013 Lynda King, REALTOR® All rights reserved. Unauthorized copying or use of
any information contained within shall be subject to punishment and fines to the full extent of the law.